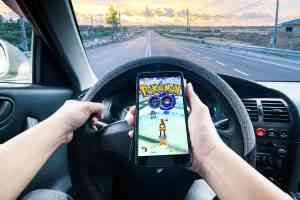 Just as Murietta residents rely on the goods that commercial vehicles often transport to see to their daily needs, commercial carriers rely equally as much on qualified drivers to operate such vehicles. The often massive sizes of these vehicles requires special skills in order to safely share the roads with other cars, trucks and SUVs. Inexperienced truckers who do not yet have such skills (or seasoned operators who fail in their execution of them) can cause accidents that exact a heavy toll on both property and people.
This fact was on full display in an accident the recently occurred in San Diego. First responders pronounced a motorcyclist dead at the scene after being called in following a collision between him and a semi-truck. Whether or not the trucker experienced any injuries in the accident was not reported. Witnesses say that the motorcyclist was traveling westbound when the driver of the rig suddenly turned the vehicle into his path. He attempted to lay his bike onto the road but was unsuccessful in avoiding the semi. It is not yet known whether the trucker was cited by authorities following the crash.
Motorcyclists are already difficult enough for traditional motorists to spot. Truckers, however, are required to maintain a heightened alertness of those on the roads around them. That alertness often comes with experience, which is why some may question why drivers who may not have it are allowed to operate commercial vehicles. This prompts the obvious question as to whether carriers are responsible when their employees cause accidents. If said employees are put on the road before they are ready, one might certainly have cause to blame their employers responsible. Those wanting to do so may first want to seek the advice and assistance of an experienced attorney.
Source: CBS 8 San Diego "Fatal crash involving motorcyclist and semi on Harbor Drive" Nov. 20, 2017